Data protection plays an important role in the TALENTBRÜCKE – Software!
To ensure data protection, several protection mechanisms are implemented in the TALENTBRÜCKE – Software.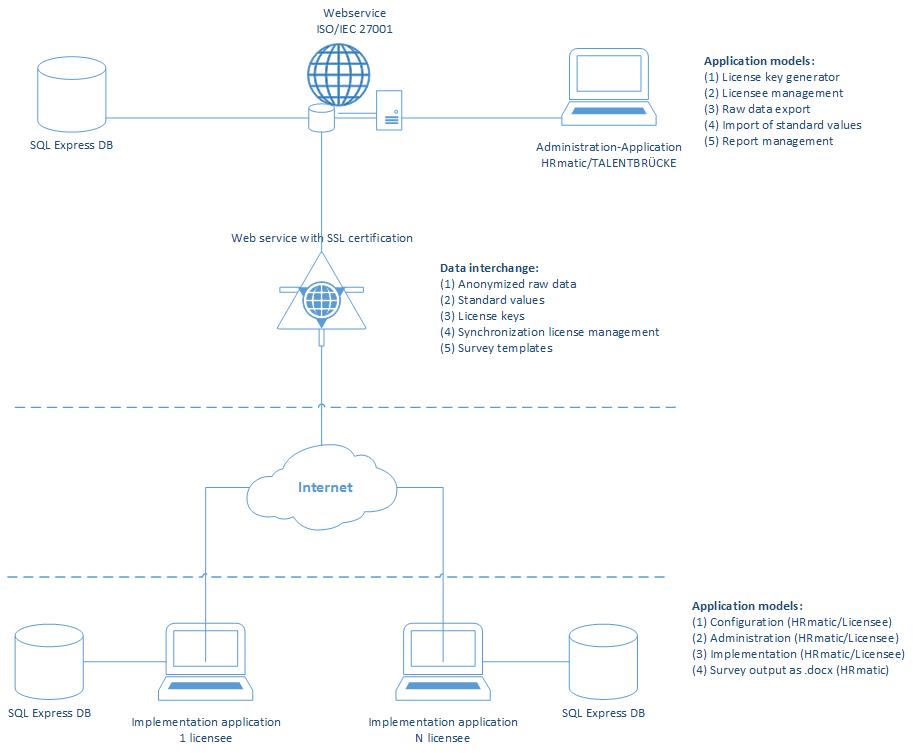 The TALENTBRÜCKE – Software is programmed as a desktop application that is installed locally.
No Internet connection is required to use the TALENTBRÜCKE – Software. An Internet connection is only required to manage the software. These include:
Initial installation
Book or return licenses
Functional and security updates of the application
Updating of standard values
Transfer of raw data of individual test procedures to the TALENTBRÜCKE
Raw data are transmitted exclusively anonymously to TALENTBRÜCKE. These raw data serve to improve the TALENTBRÜCKE test procedures as well as to control standard values. No personal data will be transmitted. No personal data will be transmitted to third parties. Personal data is only stored in the local database of your application and is completely destroyed with the process of archiving and deleting the archive.
The servers used by the TALENTBRÜCKE software are located exclusively in Germany (currently localized in Düsseldorf) and comply with all security standards defined by the DS-GVO and the BDSG-Neu.
Our data protection officer will be happy to answer any further questions you may have on the subject of data protection.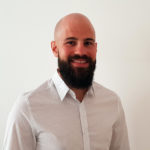 Alessandro Scarpello
Projektleiter / Datenschutzbeauftragter