Remote maintenance with Teamviewer
TALENTBRÜCKE provides support for all customers from Monday to Friday from 9:00 to 17:00 (CET/CET).
Do you have special service requirements? We would be happy to arrange an individual time window with you and provide you with a personal service contact.
In case of technical problems, you can contact the TALENTBRÜCKE hotline below. For problem identification, a common team viewer session is also possible if an internet connection is available.
Download the team viewer quicksupport of TALENTBRÜCKE here. Your contact will be happy to accompany you through the further process.

Updates
The up-to-dateness of the software is checked at each start, if an internet connection is available. If a newer version is available, you will be notified automatically. You can choose between an immediate and a later update.
The latest version of the TALENTBRÜCKE software can still be used at a later date. The next time you start the application, you will be notified of the update again. The standard updates are free of charge and are used for user expansion, updating standard values and troubleshooting. This means that you are always up to date and can make use of all possibilities.
Standardization
All test procedures of TALENTBRÜCKE GmbH & Co. KG (with the exception of the procedures for observation situations) are scientifically founded and validated. Behind all test procedures lies a standardization of several thousand test persons. The standard values of the test procedures developed by TALENTBRÜCKE are continuously reviewed and, if necessary, adjusted.
TALENTBRÜCKE – Software Support

Support: Monday – Friday from 9:00 to 17:00 (CET)
Anwendersupport/User Helpdesk (questions about operation, error messages, offline licenses etc.)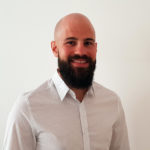 Alessandro Scarpello
Projektleiter / Datenschutzbeauftragter
Technischer Support (software not operational)
Herr Thorsten Sand – HRmatic GmbH
Tel.:  0221-13056162